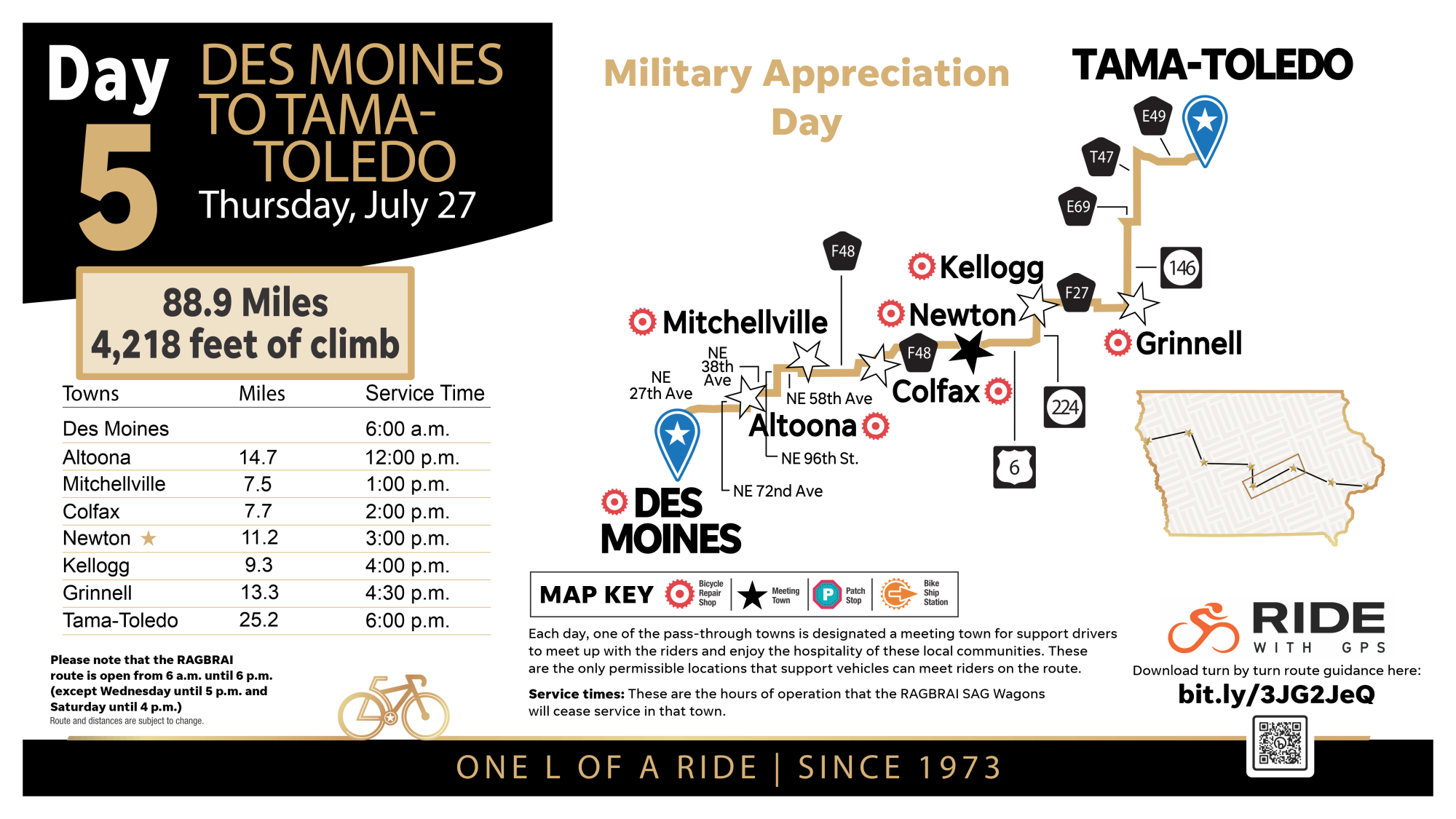 RAGBRAI Information
July 26, 2023
This is just a reminder to all! There will be road closures and alternate routes due to RAGBRAI tomorrow. Attached are maps and information regarding how the Cities of Tama and Toledo will look.
Thursday (July 27th), riders will be entering Tama County via HWY 146, a short distance on HWY 69, then north on HWY T47.
Friday (July 28th), riders will exit Tama/Toledo south on HWY 63, head west on HWY E64 into the City of Chelsea. From Chelsea, riders with take HWY E66 into the City of Belle Plaine.
Please take into consideration the route and the disruptions in vehicle traffic along the route!
Lots of information can be obtained through the Tama Toledo RAGBRAI website at https://www.tamatoledoragbrai.com/
The Sheriff's Office Facebook page will have maps as well, check it out here.
It is our hope that this great event will be as safe and enjoyable as possible!
More News