Learn about the Tama County Sheriff's Office including past sheriffs, county jail history, staff, and more.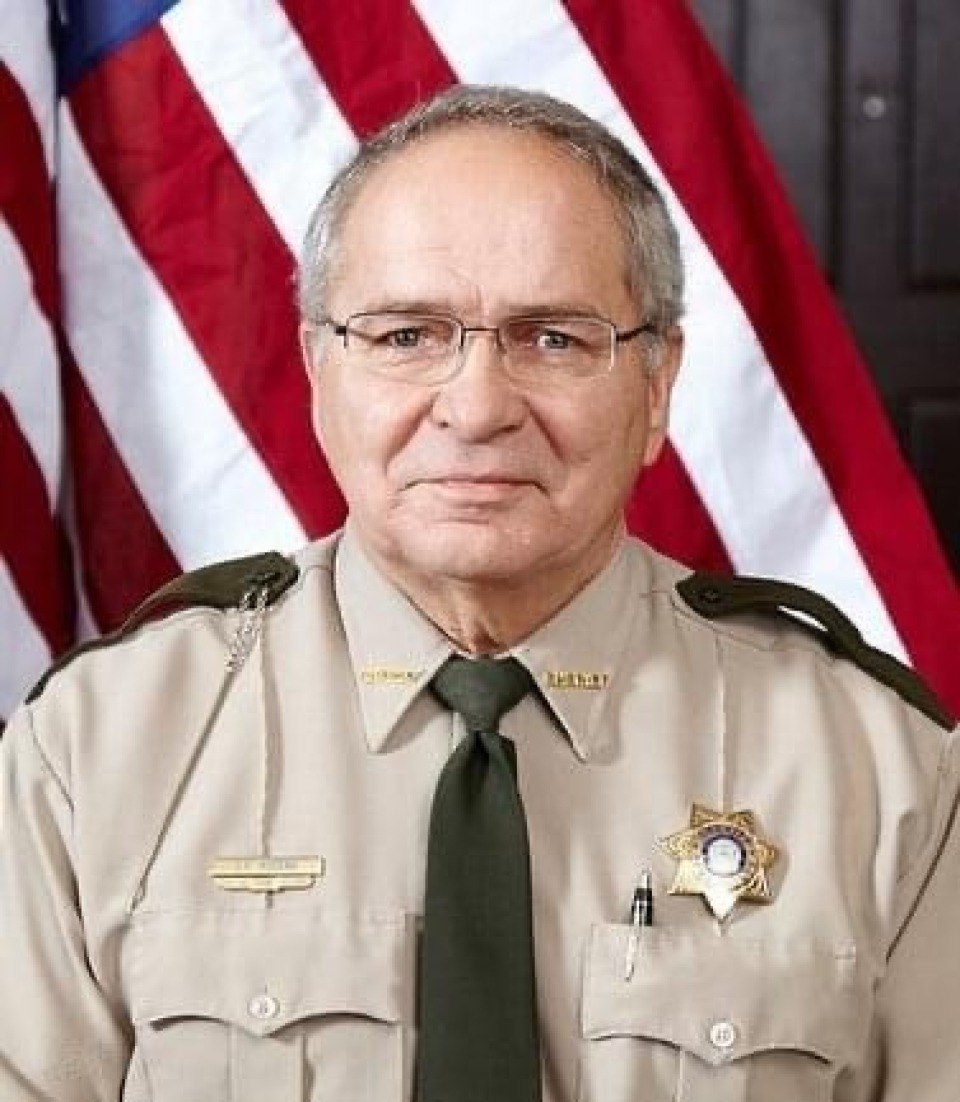 The Sheriff is the ONLY elected law enforcement officer in the State of Iowa.
The duties of the Sheriff include:
Execution and return of all legal civil papers.
Enforce the law of the State of Iowa.
Enforce County Ordinances.
Conduct criminal investigations.
Provide law enforcement services to the Judicial Court system.
Supervise all jails and the custody of incarcerated offenders.
Maintain the Sex Offender Registry.
Patrol all areas of the county.
Respond to any and all disasters within the county.
Assist other Law Enforcement agencies.
Sustain Iowa VINE for victims.
Sheriff Dennis P. Kucera has served residents of Tama County in the Sheriff's Office since 1983 and was elected as the County's 30th Sheriff in 2000.
Sheriff History
Tama County was organized in 1853. Norman L. Osborn was the first man to hold the office of Sheriff. Osborn was elected in March of 1853 but never qualified for the office. It is unknown what was needed to qualify. Osborn was then appointed Sheriff at the first session of court on July 7, 1853.
Miron Blodgett: elected Sheriff in August of 1853, and was the first to qualify and serve in that capacity.
William Garner: elected Sheriff August 1855, resigned early in 1857.
H. C. Foster: succeeded Garner and was elected in April 1857 to finish Garner's term.
Thomas Murray: elected Sheriff August 1857, re-elected in 1859 and served until January 1862.
H. W. Williamson: elected October 1861, re-elected 1863, and served until 1864 when he died from injuries after being thrown from a buggy.
Knight Dexter: elected November 1864, re-elected 1865, 1867, 1869, and 1871. Served until January 1874.
R. E. Austin: elected 1873, re-elected twice and served until January 1880. Sheriff Austin was the first sheriff to take possesssion of the newly constructed jail located at State and Broadway in Toledo in January 1874.
J. C. Fizgerald: elected October 1879, re-elected 1881.
Joseph H. Ross: elected November 1883.
Robert Smith: elected November 1889.
E. C. Foster: elected November 1891.
Vincent Kosnar: elected November 1893.
H. D. Mussman: elected November 1895.
Thomas McTurk: elected Novmeber 1897.
Benjamin Buchanan: elected November 1899.
John C. Winters: served 2 terms. Service dates appear to be in the 1890's.
William V. Vest: elected November 1903.
P. R. Moore: elected November 1910.
N. S. Peterman: elected November 1912, re-elected 1914, 1916 and 1918.
W. C. (Stub) Harrison: elected November 1912, re-elected 1914, 1916 and 1918.
E. O. Harris: elected November 1926, re-elected 1928, 1930, 1932 and 1936.
Harry P. Sharp: elected November 1938, re-elected 1940, 1942, 1944 and 1946. Sharp died while in office May 20, 1948. Deputy John R. Reid appointed to succeed Sharp.
Russell Kern: elected November 1948, re-elected 1950, 1952, and 1954. Kern died while in office November 16, 1955. Deputy Forrest L. (Pat) Flynn appointed to succeed Kern.
Forrest L. (Pat) Flynn: elected November 1956.
Forest (Sam) Schafer: elected November 1958, re-elected 1960. Resigned September 1962. Milo Quigley appointed to finish Schafer's term.
Milo L. (Mike) Quigley: appointed September 1962. Elected 1964. Re-elected in 1968, 1972, 1975, and 1980. Retired July 1, 1983.
Rex Cook: appointed acting Sheriff in July 1983. Served until election November 1984.
Mike Richardson: served 1984-2000.
Dennis P. Kucera: current Tama County Sheriff and is the 30th Sheriff to hold office since 1853.
Jail History
In 1874 the first Tama County Jail was constructed in the city of Toledo at the north east corner of Broadway and State Streets. The original brick structure was 30' X 34'. The second story was to be occupied by the jailer and the lower story contained the jail section, a 22' X 25' iron cage with sleeping compartments for the prisoners. The jail was first occupied the latter part of 1870. Sheriff Austin took actual possession of the jail January 8, 1874.
This building remained in use as the Tama County jail until June 15, 1970 when it was closed because it could not be brought up to standards set by the state. From that date until August 7, 1990 Tama County did not have a jail and all prisoners were housed in various other county jails.
The old jail building is currently the home of the Tama County Historical Society and Museum.
Jail records show that the first prisoner held in the original jail was confined on October 22, 1870. The man's name was Orson Buno and the charge was murder. Buno was released from the jail on October 31, 1870 by Writ of Habeas Corpus.
The first recorded jail escape occurred January 24, 1871 when a C. H. Powell ran from the jailer. It appears that Powell was recaptured shortly after the escape ash is official release date from the jail is shown as January 27, 1871. Records indicate that the first jailer was E. M. Bielby who commenced duties on April 3, 1872. It is unknown who the jailer may have been prior to this time.
During the years that the original jail was in operation it was customary for the Sheriff to reside in the jail and for the sheriff and his wife to cook meals for prisoners. In 1880 the Tama County Sheriff received fifty cents per day for the boarding of prisoners. Record show that in 1901 the Sheriff received twenty-five cents per meal for the feeding of the prisoners.